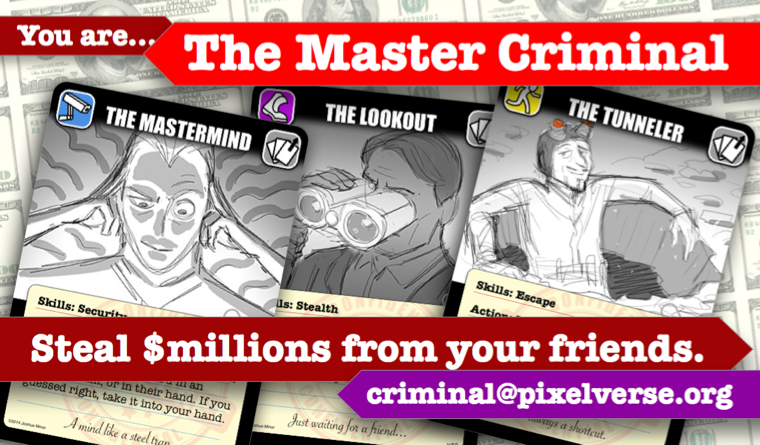 What is it?
The Master Criminal is a card game about stealing hundreds of millions of dollars worth of famous treasures from your friends.

Want to play?
Feel free to contact me if you want to playtest it, or find out more details.

Status
The game is currently under development. Artwork, by my friend Grant Alexander, is in progress and the rules are being refined. We ran a bunch of play test sessions at KublaCon 2014.