Chess+More lets you play chess
and 9 variants both classic and modern.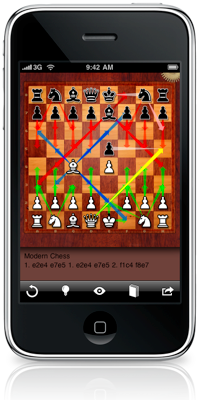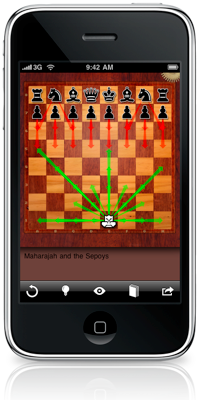 Download it from the App Store


Chess has a history that dates back to 6th century India. Its rules have evolved quite a bit since then. Modern chess enthusiasts have experimented with alternate setups, pieces, boards and rules. Each of the 9 variations included in Chess+More has a different strategy and poses a different challenge to the player.

Chess masters can benefit from playing variants which allow them to explore areas of strategy rarely seen in normal play. Novices can learn the basics of how pieces move and strategy for strong play.

Variants

Modern Chess

Maharajah and the Sepoys

Pawns Game

Peasant's Revolt

Weak!

Siege

Marxist Chess

Republican Chess

Dunsany's Chess

Upside-down Chess
Features
Modern chess with FIDE rules.

9 chess variants.

Strong computer AI with variable difficulty.

Pass-and-play so you can play with your friends.

Suggest-a-move with look ahead analysis.

A unique visualization mode to help you see all possible moves.

Undo.

Auto-save and restore.
New in version 2!

Chaturanga

Shatranj

Chess 960
Support

For help with Chess+More or to report bugs, please
contact me directly
.