Infinity

Zoom & twist live video and audio from your camera and microphone into the depths of infinity with this fully interactive amazing audio & visual experience.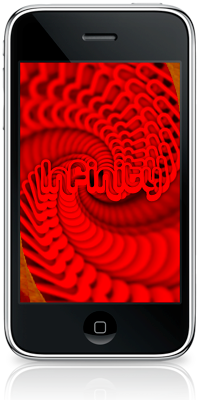 Download it from the App Store



Instructions

Touch and drag or tilt your device to move around.
Use two fingers to pinch or twist.
Double-tap to turn the logo on or off.
Make sounds into your microphone to hear an echo.
What if I don't have a camera?

You can't download or run Infinity if your device doesn't have a camera. Sorry.
Support

For help with Infinity or to report bugs, please
contact me directly
.